Best of the Best Award Winners 2022
Back to Blog
"The Best of Middle Georgia" is an awards magazine sponsored by the Macon Telegraph and Macon.com, designed to guide Middle Georgia's citizens to top-quality businesses they can trust.
Over 2,400 businesses and organizations competed for recognition in 203 awards categories, with the votes placed by the public. Conditioned Air, Inc. was thrilled to win Gold in the Heat and Air category, thanks to the community we've been happily serving for over 80 years. 2022 marks the ninth consecutive year we've received this award.
Our NATE-Certified Technicians
When you let an HVAC contractor into your home, you want them to be efficient, knowledgeable, and trustworthy. Conditioned Air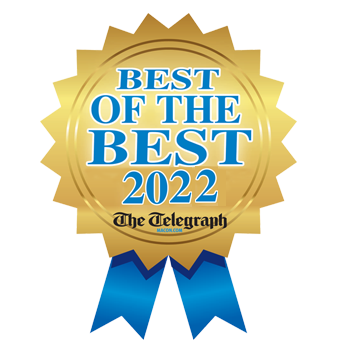 understands this, so we only hire NATE-certified technicians for our customers.
NATE stands for North American Technician Excellence, the nation's largest independent nonprofit organization dedicated to certifying professionals in the heating, ventilation, air conditioning, and refrigeration trades. To earn certification, technicians must demonstrate real-world expertise that proves they're among the best in the industry.
Our Past and Our Present
Conditioned Air Inc. was founded in 1938 by Rotarian Albert W. Kay. He did business according to the principles of the Rotary "Four-Way Test," which he had printed on a paper tucked under the glass top of his desk:
"Is it the truth?"
"Is it fair to all concerned?"
"Will it build goodwill and better friendships?"
"Will it be beneficial to all concerned?"
Our business succeeded according to these principles from the start. We believe in forming and nurturing trusting relationships with employees and customers and treating you the way we hope to be treated. When it comes to the heating and cooling business, that means showing up on time, performing quality work for a fair price, and proudly standing behind the work we perform.
HVAC Financing
We want to give you the best as soon as you need it, even when you can't pay for everything upfront. Because we're a Carrier Factory Authorized Dealer, you can now replace your heating or cooling system and pay for it over time with our varied financing offers. You may also qualify for additional savings and rebates through your local utilities or Carrier.
We also accept cash, checks, and all major credit cards, including Visa, MasterCard, American Express, and Discover.
We Choose Conditioned Air?
So, what makes Conditioned Air the best of the best in Middle Georgia? First, our satisfied customers show their appreciation with five-star reviews we're always honored to receive. On every job we do, no matter how big or how small, Conditioned Air works to exceed expectations. We're also ready to act whenever you need us most. We'll respond to any HVAC emergency within a 60-mile radius of Macon, GA, 24 hours a day, seven days a week.
Discover all the reasons Middle Georgia voted us Best of the Best by scheduling your Heating or Air Conditioning Service today. Call (478) 742-8768, or contact us online!