HVAC Company in Gray, Georgia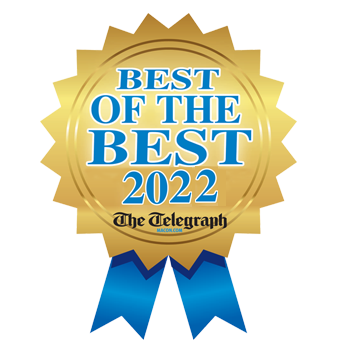 Georgia homes need consistent heat and cooling systems. With steamy summer seasons and cold winter nights, a reliable HVAC unit is essential to lowering energy costs. For efficient and reliable repairs, maintenance, and installation, trust Conditioned Air, Inc.
Voted 2022's Best of the Best, we service Gray, GA, and surrounding communities, but don't take our word for it, read our reviews. With over eight decades of experience, our technicians look forward to serving you.
Heating
With Georgia experiencing cooler nights in the winter, you need reliable heat to keep your family consistently comfortable. Our highly trained teams can assist with your heat pump, furnace, or boiler repairs, as well as new installation.
Our services include:
Do you need emergency heating service in Gray? Are you considering a replacement HVAC system? Reach us at (478) 742-8768 or use our online form.
Air Conditioning Services
An efficient HVAC system should keep your home or business consistently comfortable year-round. However, older systems can become faulty due to high demand from sweltering hot Georgia summers. For responsive, ice-cold air, contact Conditioned Air.
Our services include:
Signs Your Air Conditioner Needs Repair or Replacing
There is no cold air, or the airflow is not good
The unit is rusted, leaking, or moist
The system is 15 years old or older
You smell odors (mold, mildew)
Your repair bills are half the price of a new unit
Your energy bill suddenly increased
You hear strange noises (rattling, banging, squealing)
If you need AC repair in Gray, GA, contact Conditioned Air online or at (478) 742-8768.
Why Choose Conditioned Air?
For over 80 years, Conditioned Air has helped Georgia residents with their residential and business heating and cooling solutions. Ranked among Georgia's best HVAC businesses for eight years, do not leave your repairs and installations to unlicensed strangers.
Fully licensed and insured, we service all brands of HVAC equipment and offer 24/7 emergency service. Whether you need furnace repair, AC maintenance, or other HVAC services, our talented team is available — and we provide special HVAC financing.
Schedule HVAC service in Gray, GA, by contacting Conditioned Air online or at (478) 742-8768.
HVAC FAQs
How Can I Tell if I Should Replace My Heater?
Consider replacing HVAC units 15 years or older to avoid overspending on repairs.
How Do I Prepare My HVAC Unit Before Winter?
Remove blockages, calibrate the thermostat, insulate around your ducts, and check the refrigerant level. For further assistance, schedule a tune-up with an $87 discount coupon.
How Often Should I Change My Filter?
Change your filter every 30 to 90 days or more frequently if you have pets (fur, dander, hair).
Should I Hire a Handyman for an HVAC Leak?
With unlicensed workers, you cannot confirm their training, experience, or insurance. DIY work can even cause more costly problems if projects are done wrong. Our Macon technicians are licensed, bonded, reliable, and available 24/7.
Is an Electric or Gas Furnace Better?
Natural gas furnaces are less expensive, but changing fuel sources can affect your savings. Check with us for rebates and deals.